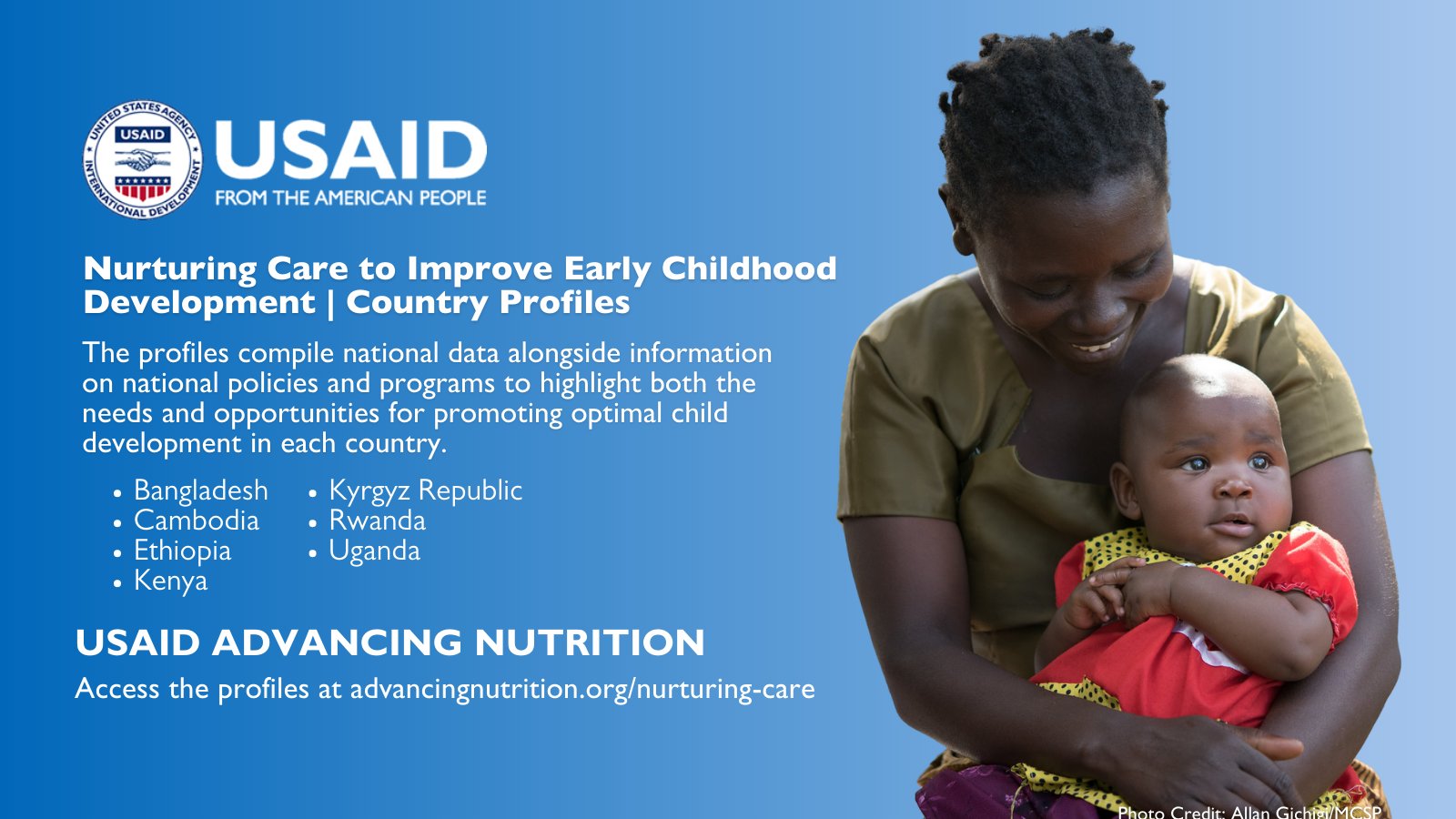 Bangladesh, Cambodia, Ethiopia, Kenya, Kyrgyzstan, Rwanda, Uganda
Recognizing that early childhood is a critical stage of human development, and policy makers need information on gaps and opportunities in programming within countries, USAID Advancing Nutrition developed country profiles for Bangladesh, Cambodia, Ethiopia, Kenya, Kyrgyz Republic, Rwanda, and Uganda that gather and present country-level data, policies, and programs focused on improving nutrition and early childhood development outcomes through the provision of nurturing care. The data presented across the four sectors of nutrition, safety and security, health, and early learning portrays a holistic view of the current status of ECD for children from birth to three years in these countries, and the inclusion of existing policies and programs provides further insight into the breadth of country-level efforts to work across sectors to improve ECD outcomes.
Read more about the country profiles on the USAID Advancing Nutrition website.