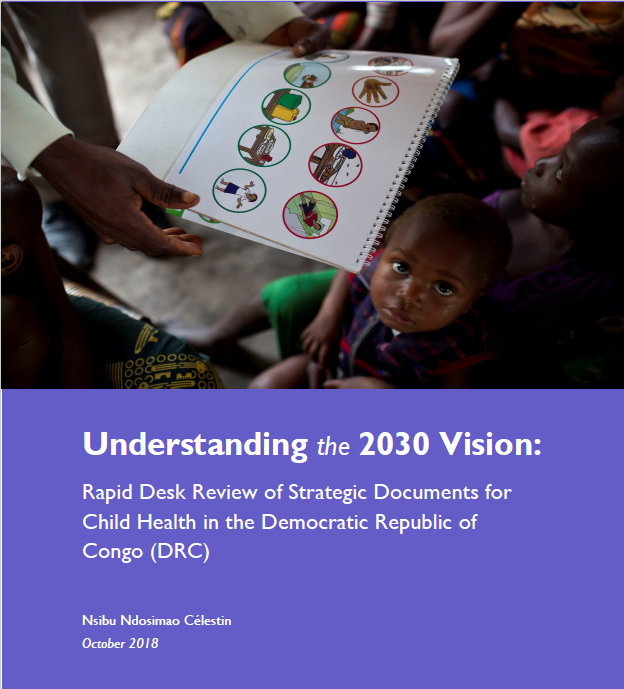 Democratic Republic of the Congo
As the Democratic Republic of the Congo (DRC) strives to achieve the 2030 vision1, eliminating deaths due to
preventable causes and improving the wellbeing of mothers, newborns, children, and adolescents, the country
is focusing on high-impact interventions that target the leading causes of death among children under five years.
With the Sustainable Development Goals (SDGs) expanding the focus from child survival to incorporate the
concepts of "thrive" and "transform," the Ministry of Health (MOH) and its partners will require targeted,
better-coordinated technical assistance to accomplish its vision.
To gain an understanding of national priorities and targets for child health, the global Child Health Task Force2
conducted a rapid desk review to synthesize strategic documents for child health in the DRC. The review will
inform the re-imagining of technical assistance models for child health.