Institutionalizing integrated community case management (iCCM) is critical to ensuring children in hard-to-reach communities survive and thrive. The iCCM Institutionalization Toolkit is a resource for country stakeholders, including policymakers, national program managers, staff of technical agencies, professional associations, and non-governmental organizations working to institutionalize iCCM within their national health systems. The toolkit includes a repository of existing resources, guidance from relevant country experiences and research as well as tools to support stakeholders in assessing their country context, identifying priorities and devising strategies to advance iCCM institutionalization. It is a flexible resource that can be used across a range of country contexts at various stages of iCCM introduction, scale-up and institutionalization.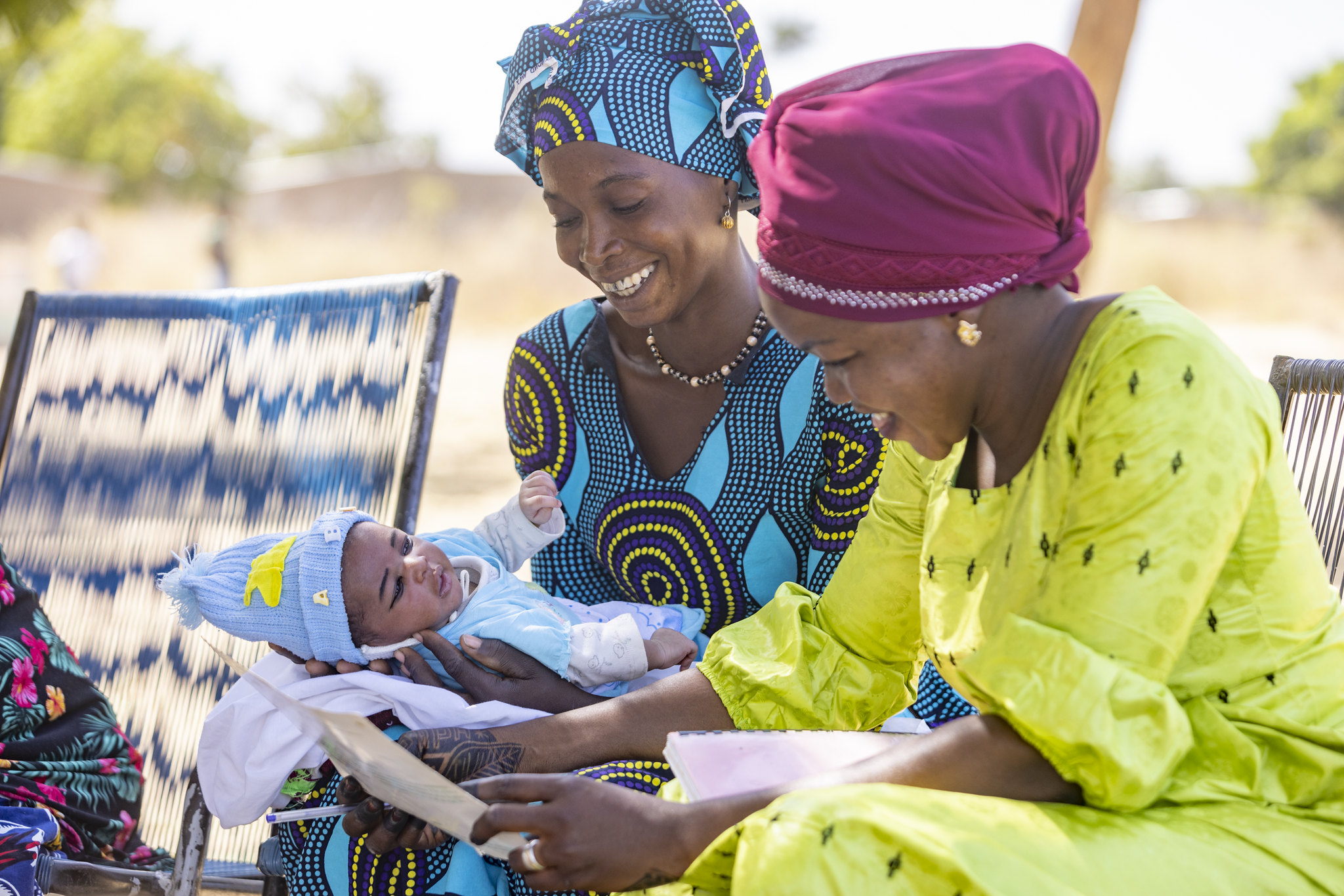 Development Process
The toolkit was developed by the U.S. President's Malaria Initiative (PMI) Impact Malaria Project in collaboration with the Child Health Task Force. Guidance and input was provided throughout by the iCCM Institutionalization Toolkit Advisory Group, composed of members of the iCCM subgroup, especially those working at a country level including ministry of health officials.
Development of the iCCM Institutionalization Toolkit was informed by a critical review of iCCM literature to understand how institutionalization of iCCM has been conceptualized and defined; identify existing tools, guidelines and frameworks; and identify gaps in resources or tools. Based on this work, the team proposed a definition and framework for iCCM institutionalization. Consultations with members of the iCCM subgroup and with purposefully selected country stakeholders were conducted to receive feedback and gather insight into country stakeholder experiences in implementing and working towards institutionalization of iCCM. These findings are summarized in the Preparatory Phase Report.
Toolkit Advisory Group
Ajay Gambhir, National Board for Quality Promotion (NABQP), India
Amsalu Zeleke, WHO/Ethiopia
Anaclet Ngabonzima, JSI/USA, MOMENTUM Integrated Health Resilience
Annē Linn, USAID/HQ, iCCM Subgroup Co-Chair
Camlus Odhus, UNICEF/Kenya
Dyness Kasungami, JSI/USA, Child Health Task Force Secretariat
Ephraim Kumi Senkyire, Ministry of Health Ghana
Humphreys Nsona, Ministry of Health, Malawi, iCCM Subgroup Co-Chair
Megan Christensen, UNICEF/HQ, iCCM Subgroup Co-Chair
Nefra Faltas, USAID/HQ
Seynabou Gaye Faye, Ministry of Health, Senegal
Tigist Daniel, Ministry of Health, Ethiopia
Yvette Ribaira, JSI/MOMENTUM Integrated Health Resilience
Resources from the Toolkit
Module 1: Introduction

iCCM Guiding Documents

iCCM Essential Components

Scale-up Resources

iCCM Institutionalization

Module 2: Preparing for iCCM Institutionalization

Module 3: Core Values

Case Study Materials & References

Tools

Module 4: Leadership & Governance

Case Study Materials & References

Tools

Module 5: Policy

Module 6: Resourcing

Module 7: iCCM Essential Components

Overall References

Coordination and Policy Setting

Costing and Financing

Human Resources

Supply Chain Management

Service Delivery and Referral

Communications and Social Mobilization

Supervision and Quality Assurance

Monitoring and Evaluation and Health Information Systems

Module 8: Assessing Progress