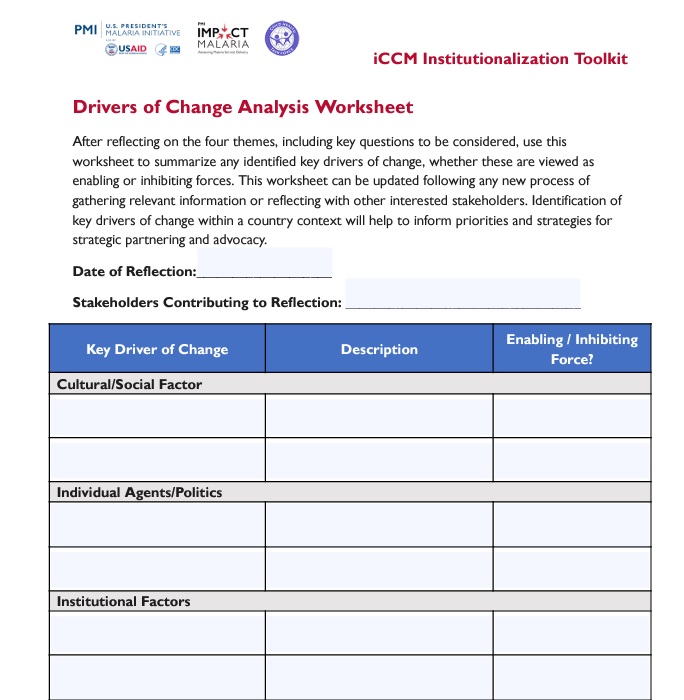 Use this worksheet to summarize any identified key drivers of change, whether these are viewed as
enabling or inhibiting forces. This worksheet can be updated following any new process of
gathering relevant information or reflecting with other interested stakeholders. Identification of
key drivers of change within a country context will help to inform priorities and strategies for
strategic partnering and advocacy.