"The most significant threat to global child health from SARS-CoV-2 is unlikely to be related to COVID 19 in children, but rather the socio-economic consequences of a prolonged pandemic."1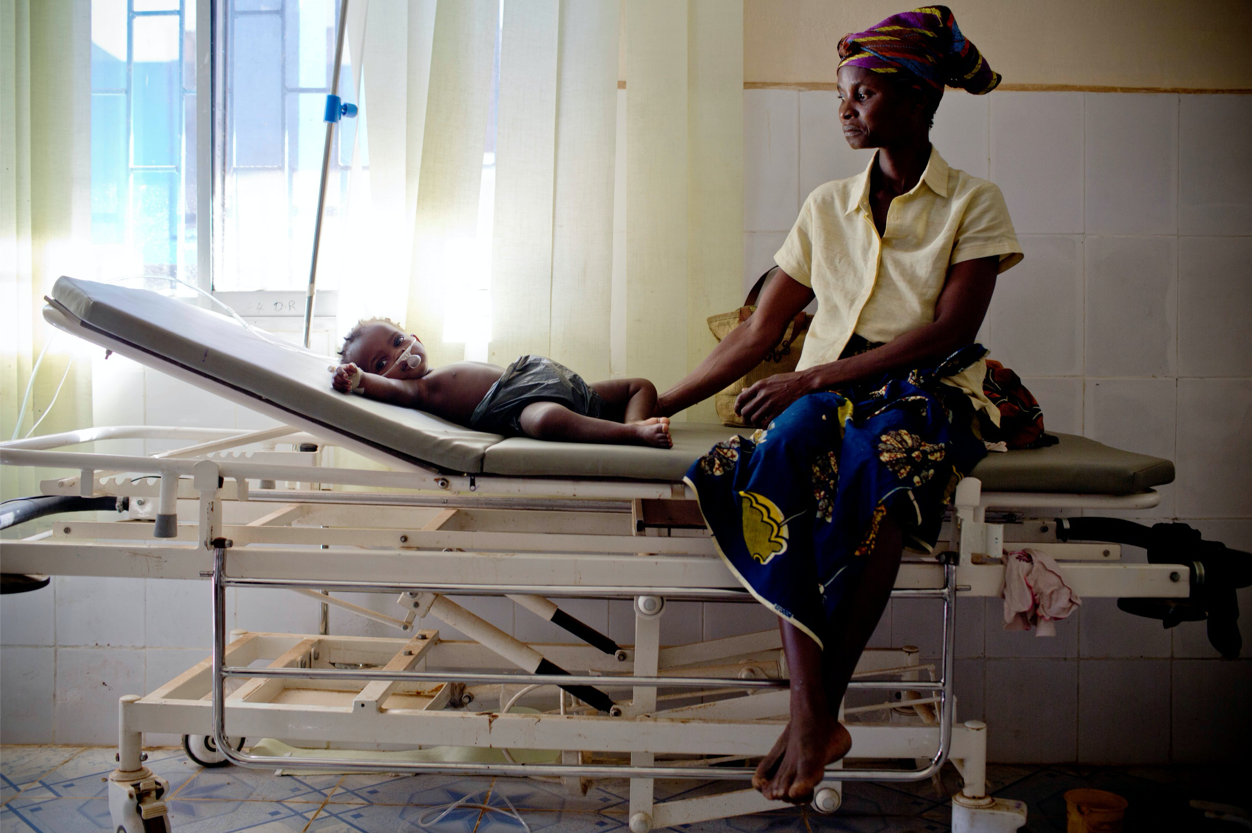 Photo credit: Kate Holt/MCSP
The Child Health Task Force is a global network of implementing organizations; NGOs; academic institutions; UN, multilateral, and bilateral agencies; in-country partners; and individuals working together to support the delivery of high quality child health services.
During the COVID-19 pandemic, we will continue to convene and coordinate stakeholders to share knowledge and innovative solutions to programmatic issues to stem the direct and indirect impact of the pandemic on children. We will collaborate with our partners to develop new tools and improve existing ones, and work with country partners to translate evidence about the pandemic into stronger child health programs, enabling children to survive and thrive during and after the pandemic.
Featured resource: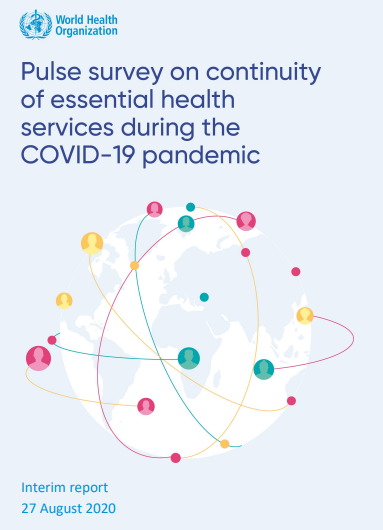 Check out these webinar series:
---
What We Know

Much of the published data and focus of the COVID-19 pandemic has been on adult patients, leaving behind a large knowledge gap for child health service providers and global partners assisting in the pandemic response. The body of information regarding clinical features of the coronavirus in children and adolescents is growing, but questions remain. 
Children of all ages are susceptible to COVID-19, with more cases being reported in younger children and infants.1
Children with COVID-19 express milder symptoms than adults, but the prevalence of COVID-19 in children is not well documented. This may be due to the fact that children are not as likely to be tested.4
While pediatric COVID-19 is often milder than that in adults, it can progress to severe disease in some cases.4
The majority of COVID-19 cases in children are transmitted through contact with adult patients, usually through household exposure. Numerous family clustering cases of COVID-19 have been reported in China, where one study estimated the secondary attack rate within a household to be 3-10%.4
Direct transmission from a child to an adult has not yet been reported, but children could be playing a role in the spread of the disease in the community and social distancing measures continue to be recommended for all ages.4,6
The climate of fear and economic uncertainty during the pandemic may contribute an even greater health impact on children, as parents or family members delay care-seeking for other childhood illnesses.1
Reports from Europe and North America in late April/early May 2020, have described clusters of children and adolescents requiring admission to intensive care units with a multisystem inflammatory condition with some features similar to those of Kawasaki disease and toxic shock syndrome. Initial hypotheses are that this syndrome may be temporally related to COVID-19 based on initial laboratory testing showing positive serology in a majority of patients.13
For more information, IPA and UNICEF have jointly developed a brief on COVID-19 in mothers, children, and adolescents summarizing the most up to date evidence as of June 29, 2020. Access the brief on our website here. 
Points taken from featured journal articles here.
---
Additional Research Needs

Understanding the differences in clinical features of COVID-19 by age.
Evaluating the role of children in community transmission.
Gathering data on predictors of mortality in children and the severity of the disease in children with malnutrition, rheumatic heart disease, or HIV positive children.
Monitoring the indirect impact of the COVID-19 pandemic on child health and development.
---
Featured Journal Articles

---
COVID-19 Resources for Child Health Stakeholders

We have identified key resources that child health stakeholders should be aware of in order to best support countries to continue providing life-saving child health services during the COVID-19 pandemic. Please email childhealthtaskforce@jsi.com with any additional resources to feature on this page.
Please note that the Child Health Task Force has not created these materials and all rights belong to the authoring organizations.
Operational Guidance
Operational Planning Guidelines to Support Country Preparedness and Response: WHO's overarching practical guide for UN Country Teams and partners to develop a COVID-19 strategic Preparedness and Response Plan to provide immediate support to national governments to prepare for and respond to COVID-19. 
Maintaining Essential Health Service - Operational Guidance for the COVID-19 Context: This document recommends practical actions that countries can take at national, subregional and local levels to reorganize and safely maintain access to high-quality, essential health services in the pandemic context. This document supersedes the earlier Operational guidance for maintaining essential health services during an outbreak and complements the recently-released Community-based health care, including outreach and campaigns, in the context of the COVID-19 pandemic.
Continuing essential sexual reproductive, maternal, neonatal, child and adolescent health services during COVID-19 pandemic - practical considerations: This document builds upon the previous Regional Guidance published, which provided high-level guidance to countries for continuing good quality and equitable sexual, reproductive, maternal, newborn, child, and adolescent health (SRMNCAH) services during the COVID19 pandemic. It provides principles, strategic actions and a few examples of operational actions that countries have found useful for preparing plans to continue prioritized SRMNCAH services during the pandemic. The present document includes practical operational actions for possible redesigning and modifications of essential services for different areas of SRMNCAH life-course continuum, within the continuity plans prepared by the countries.
Clinical Guidance 
Regional & Country Documents
WHO/AFRO COVID-19 Technical Documents: The WHO Regional Office for Africa has a comprehensive list of technical documents on important topics for countries in the region, such as case management, IPC, continuity of essential services, coordination at points of entry, holding elections, and COVID-19 Q&As. 
Compendium of Resources to Support COVID-19 Response in LMICs: PATH has compiled a list of resources geared towards LMICs that includes key technical and policy guidance as well as resources to maintain essential health services, support evidence-informed policy making, data-driven decision-making, and to see what other countries are doing.
Nigeria - National Interim Guidelines for Clinical Management of COVID-19: Nigeria's national interim guidelines include a section on management of COVID-19 in special populations, including children.
Community Care & CHWs
Interim Guidance - Community-based health care, including outreach and campaigns, in the context of the COVID-19 pandemic: This guidance, developed by the IFRC, WHO, and UNICEF, outlines the role of community-based health care and adaptations to keep people safe, maintain the continuity of essential services, and ensure an effective response to COVID-19. 
Preparedness for and response to coronavirus disease (COVID-19): This tool is designed to support risk communication, community engagement (RCCE) staff working with national health authorities, as well as other partners, to develop, implement and monitor an effective action plan for communicating effectively with the public during the coronavirus disease 2019 (COVID-19) outbreak. 
Commodities & the Supply Chain
Digital Health
WHO's COVID-19 Mobile Learning App for Health Workers: This app provides health workers everywhere with an efficient way to access the WHO's COVID-19 knowledge resources all in one place, including up-to-the-minute guidance, tools, training, self-paced learning, and virtual workshops to support health workers in caring for patients infected by COVID-19 - as well on how they can protect themselves as they do their critical work. The app's content is available in six languages - Arabic, Chinese, English, French, Russian and Spanish and can be downloaded for free in the Apple App Store or Google Play Store.
Emergencies & Humanitarian Settings
Nutrition
FAQ & Decision Tree: Breastfeeding & COVID-19 for Healthcare Workers: This FAQ complements the WHO interim guidance: Clinical management of severe acute respiratory infection (SARI) when COVID-19 disease is suspected and provides responses to questions that have arisen about the recommendations.
Infant and Young Child Feeding Recommendations When COVID-19 is Suspected or Confirmed: A new counselling package has been developed in collaboration between UNICEF and USAID Advancing Nutrition, with technical support from the Infant Feeding in Emergencies (IFE) Core Group, represented by Save the Children and Safely Fed Canada. The package includes 10 Counselling Cards and a Recommended Practices Booklet, reflecting global guidelines. The package provides both easy-to-understand recommended practices for counselors and user-friendly graphics that can be used with low-literacy communities in different contexts.
Operational guidance on Nutrition Sectoral/Cluster Coordination in the context of COVID-19: The purpose of this document is to guide Nutrition Sector/Cluster coordination mechanisms at the national level on the adaptation of the core cluster coordination functions and working modalities, due to the COVID-19 pandemic.
Private Sector Engagement
For a comprehensive suite of COVID-19 information,
check out the
Johns Hopkins University Coronavirus Resource Center.