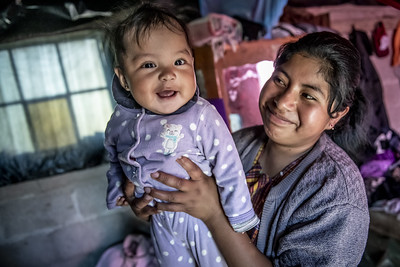 GREETINGS from the TASK FORCE SECRETARIAT
Dear Friends,
We've had a busy quarter and I'm pleased to share with you some highlights of our recent work that cut across the network, including takeaways from the Child Survival Action side event of the 75th World Health Assembly, a discussion on climate change and child health, and the iCCM subgroup hosted roundtable. We also feature a Reimagining Technical Assistance brief presenting the critical shifts; two case studies shared in the Multi-sectoral Approaches to Health discussion series; and of course, updates from all our subgroups.
We look forward to your continued engagement and hope you will join our upcoming events.
Sincerely,
Dyness Kasungami, Director of the Child Health Task Force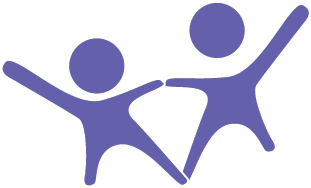 CHILD SURVIVAL ACTION: Theory of Change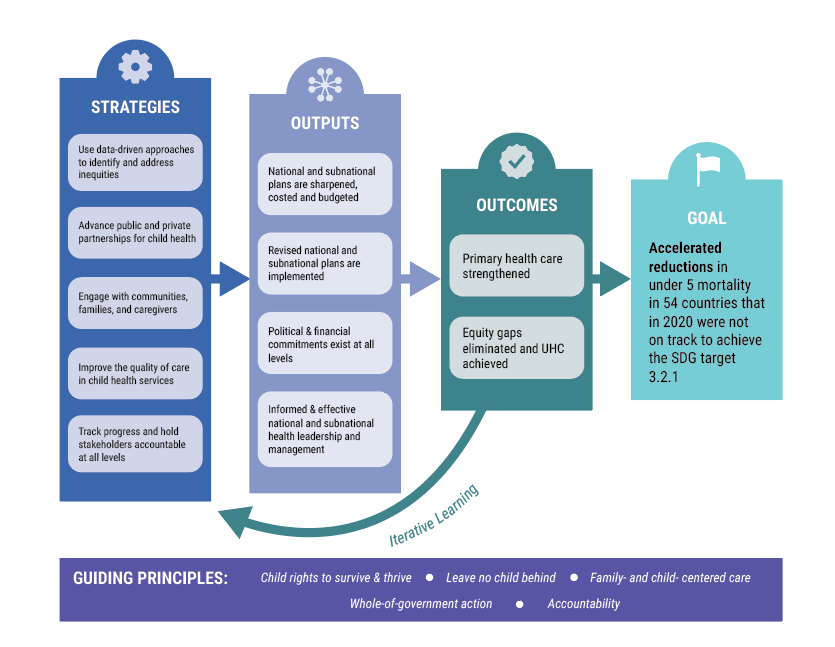 On June 7th, the Task Force Secretariat hosted a members' meeting to share progress on the initiative to renew action for child survival. Members were briefed on the vision for child survival action, key messages from the roundtable, and next steps for country engagement, while also sharing their feedback and ideas for taking this initiative forward. From this meeting, we finalized the theory of change that illustrates the specific strategies and pathway of change it will take to reach the SDG target for under-five mortality by 2030.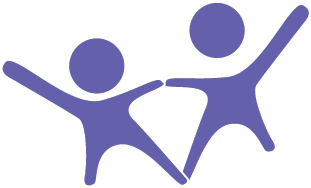 NEW ON THE TASK FORCE WEBSITE
iCCM
Over the last two decades, under the leadership of national governments, stakeholders in countries with high rates of child mortality have been largely successful in changing policy to allow community health workers to deliver life-saving treatments for the leading infectious causes of death among children under the age of five in hard-to-reach communities through integrated community case management (iCCM) of malaria, pneumonia, and diarrhea (and in some countries, treatment for uncomplicated malnutrition).
Given the wide variety of experience in policy-setting for and implementation of iCCM, the Institutionalizing iCCM subgroup has prioritized improving knowledge management that facilitates the sharing and discovery of documentation of experiences, resources, and tools. In addition to promoting knowledge sharing through subgroup webinars, the Child Health Task Force has partnered with PMI Impact Malaria to create an iCCM Hub on the Task Force website. This searchable hub of resources covers the following topics from the iCCM benchmark framework.
Coordination and policy setting
Costing and financing
Human resources
Supply chain
Service delivery and referral
Communication and social mobilization
Supervision and performance quality assurance
M&E and Health Information Systems
In Practice: The hub will offer resources and insight to countries as they seek to optimize their iCCM programs to improve child survival.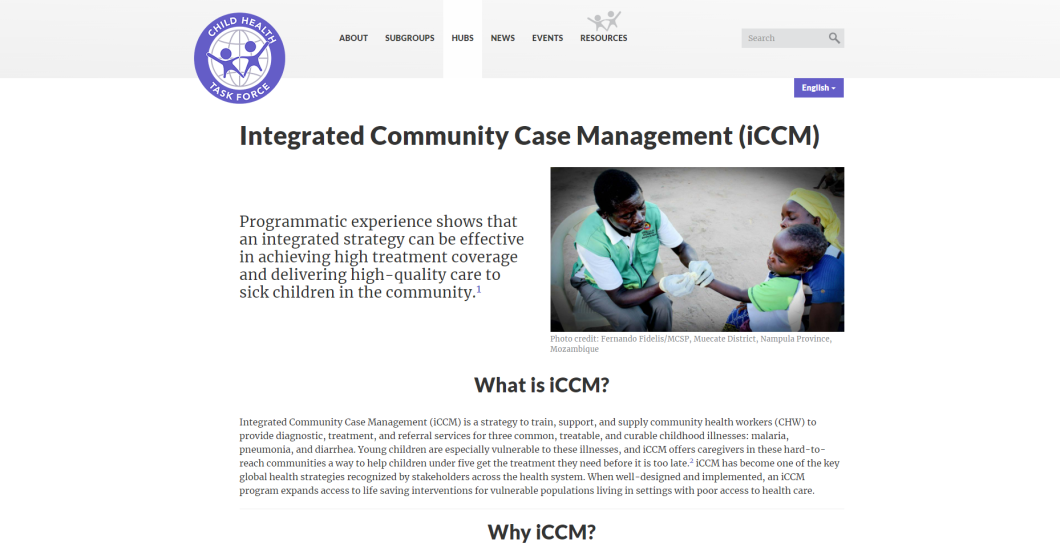 Re-imagining Technical Assistance Hub
The global health community has been forced to reckon with the power asymmetries and inequities that are inherent in how technical assistance (TA) for health is delivered. Current models often maintain control of resources in the Global North and fail to actually strengthen Global South countries' health systems, limiting the health outcomes from health investments. Policymakers, advocates, and public health professionals are pushing for a collective change.
In 2018, the Child Health Task Force partnered with a human-centered design firm and the ministries of health in the Democratic Republic of the Congo (DRC) and Nigeria to reimagine how TA could be delivered more effectively. Local stakeholders in the DRC and Nigeria co-created the critical shifts needed to address practices that undermine countries' ability to lead health sector performance. In a second phase, stakeholders from 13 countries and donors making up the Inter-agency Working Group (IAWG) validated and refined these shifts. They also explored and mapped how donor structures, processes, and norms pose challenges to achieving the critical shifts. Based on their insights, the group identified nine system syndromes and six gender-specific syndromes that represent systemic barriers to a reimagined vision for TA. The new Re-imagining Technical Assistance hub on the Task Force website shares the critical shifts, benchmarking tool, and two recent manuscripts. 
In Practice: Task Force members can harness the learnings to examine their own practices through the lens of re-imagining a better future for delivering TA to improve health outcomes for children and their communities.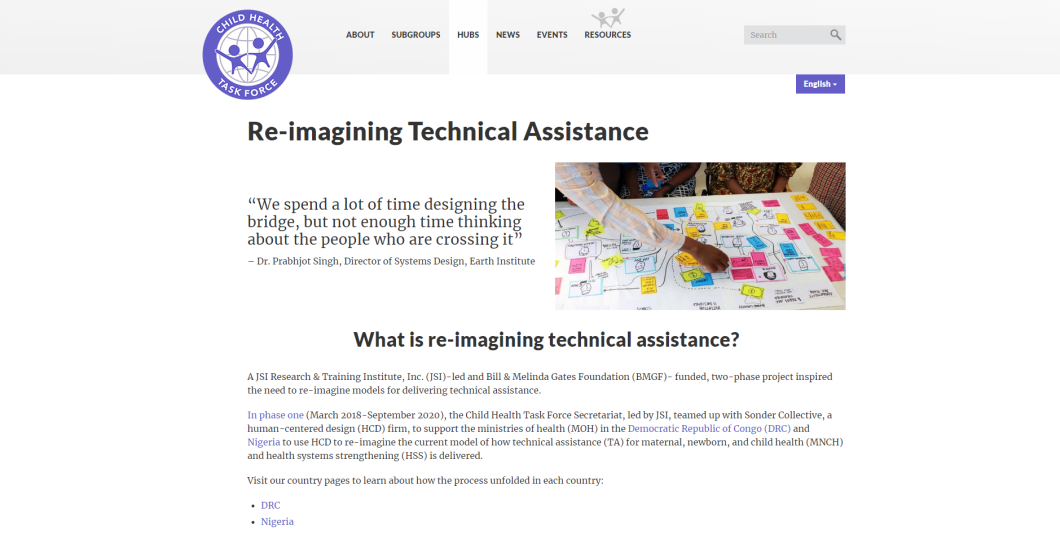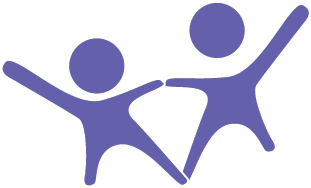 MULTISECTORAL APPROACHES TO CHILD HEALTH
Multisectoral Series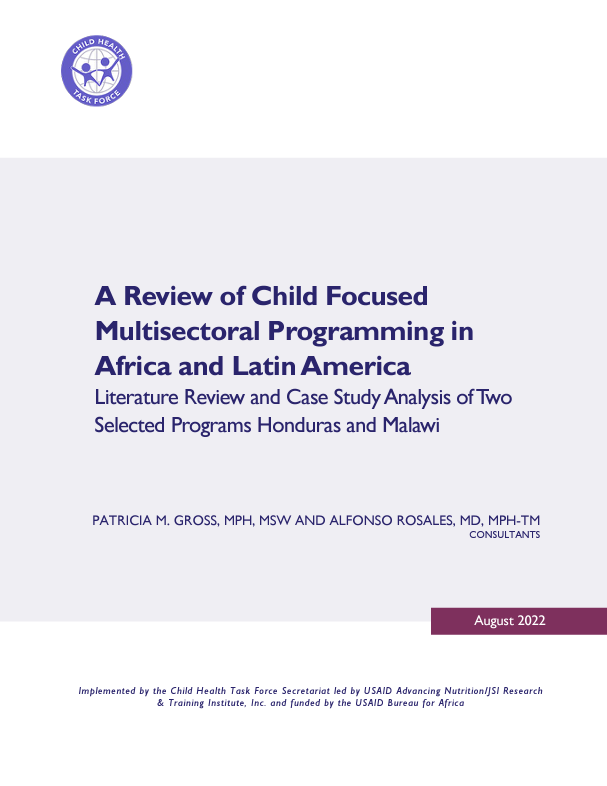 Practitioners, policymakers and implementers recognize the need for multisectoral action to enable children across the globe to not only survive, but also thrive. Yet, the question remains how to successfully operationalize multisectoral programs and coordinate between sectors to advance child health, well-being and development. For this reason, operationalizing multi-sectoral collaboration for children has been a major focus of the Child Health Task Force. The Secretariat and the Re-imagining the Package of Care for Children subgroup recently conducted a four-part discussion series that highlighted findings from a literature review, two case studies on multisectoral programming in Africa and Latin America, and lessons from two programs working with pastoralist communities in Kenya and Ethiopia. The programs featured included the Ministry of Health Services and Sanitation in Turkana County, Kenya, the Resilience in Pastoral Areas activity in Ethiopia, the Honduras McGovern-Dole International Food for Education and Child Nutrition Project, and the Malawi Tiwalere II Project. The findings include successes and failures in implementing multisectoral action for children and lessons learned from collaborating across sectors. Our final webinar discussed the BMJ paper series framing governance as a guiding principle for multisectoral action.
You can access all of the recordings and presentations from the series on the Task Force website. If you have ideas on how we should take this workstream forward, please reach out to the co-chairs:
School Health & Nutrition Microlearning Toolkit
One key method of reaching children with essential health services is through collaboration between the health and education sectors. This animated video presents evidence to show school health programs are a win-win for educators, health professionals, and for the school-age children and adolescents who they serve. The video is part of a School Health and Nutrition Microlearning Toolkit, developed by the Child Health Task Force to distill findings from the report, Operationalizing Health & Education Coordination: Recommendations Surfaced through Interviews with Africa Bureau Missions, and complement the learnings with multimedia resources on key school health and nutrition interventions, including on malaria interventions in schools and mental health support. This package of multimedia microlearning products is designed for broad use by health and education policymakers, practitioners, USAID Country Mission staff, implementing partners, and donors to strengthen cross-sectoral collaboration and co-investment to improve students' wellbeing and learning worldwide.
SUBGROUP UPDATES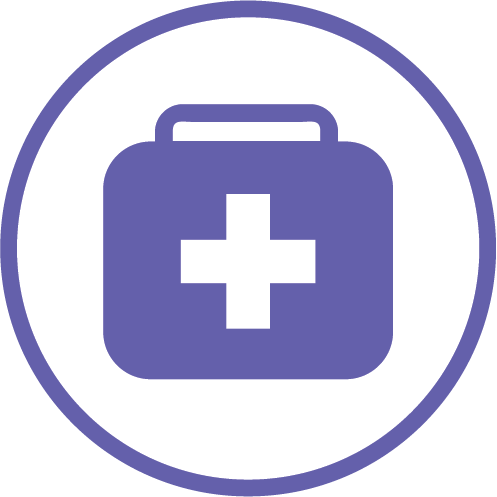 Child Health in Emergencies and Humanitarian Settings
The subgroup welcomed two new co-chairs, James McQueen Patterson from UNICEF and Ayesha Kadir from Save the Children.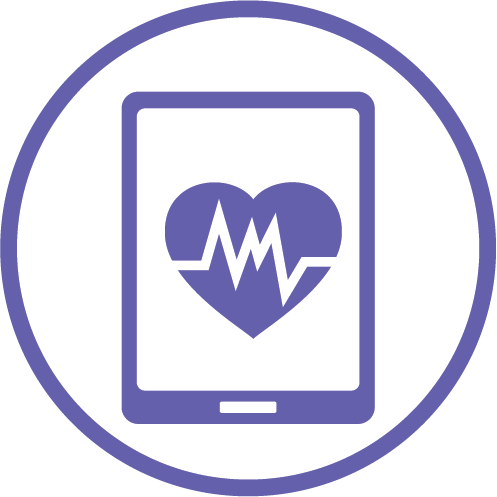 Digital Health and Innovations
The subgroup co-hosted a webinar with the Quality of Care subgroup on digital tools for improving quality of care for children, newborns, and mothers on October 4th. The recording and presentation are available on the website.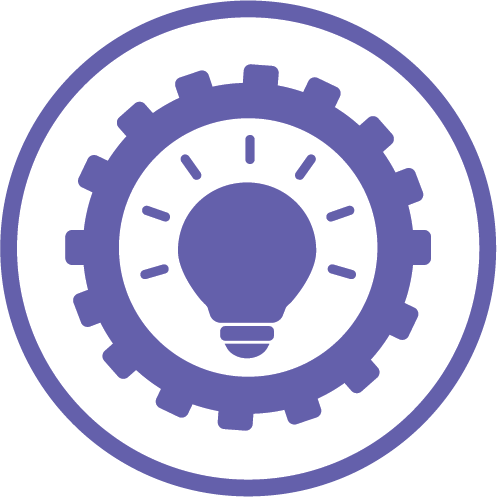 Implementation Science
The subgroup co-hosted a webinar with the Quality of Care subgroup on the Essential Emergency and Critical Care (EECC) approach and lessons from across sub-Saharan Africa on September 14th. The recording and presentation slides are available on the website.
The co-chairs are planning a training module for subgroup members on grant writing. This capacity building opportunity was requested by Task Force members in the last members' survey.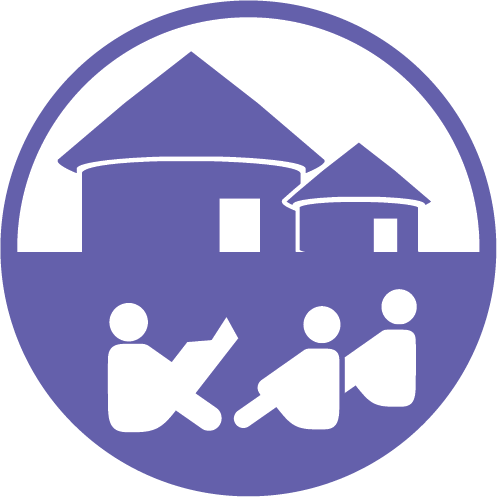 Institutionalizing iCCM
The subgroup continues to lead the development of a toolkit on institutionalizing iCCM, drawing on the knowledge and expertise of the Advisory Group.
The subgroup is planning to coordinate a joint session with the Global Fund on the new guidance that includes funding for non-malaria child health.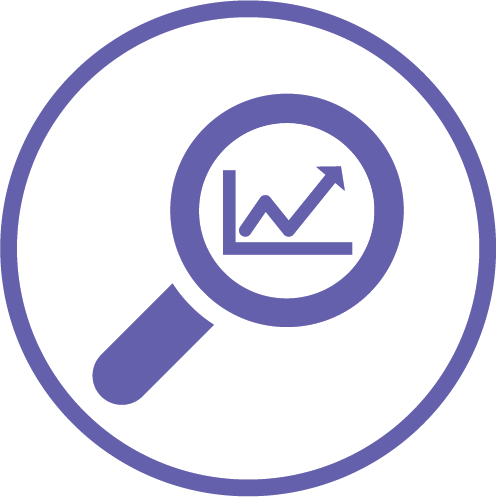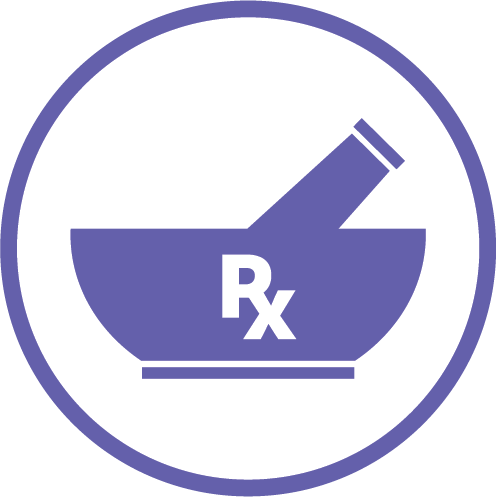 Monitoring & Evaluation and Private Sector Engagement
These subgroups teamed up with the Quality of Care subgroup to launch a series on integrating the private sector into national child health programs and reporting. The first session shared lessons and challenges from Ethiopia on data monitoring for quality child health services from private and public sector perspectives. The recording and presentation slides are available on the website.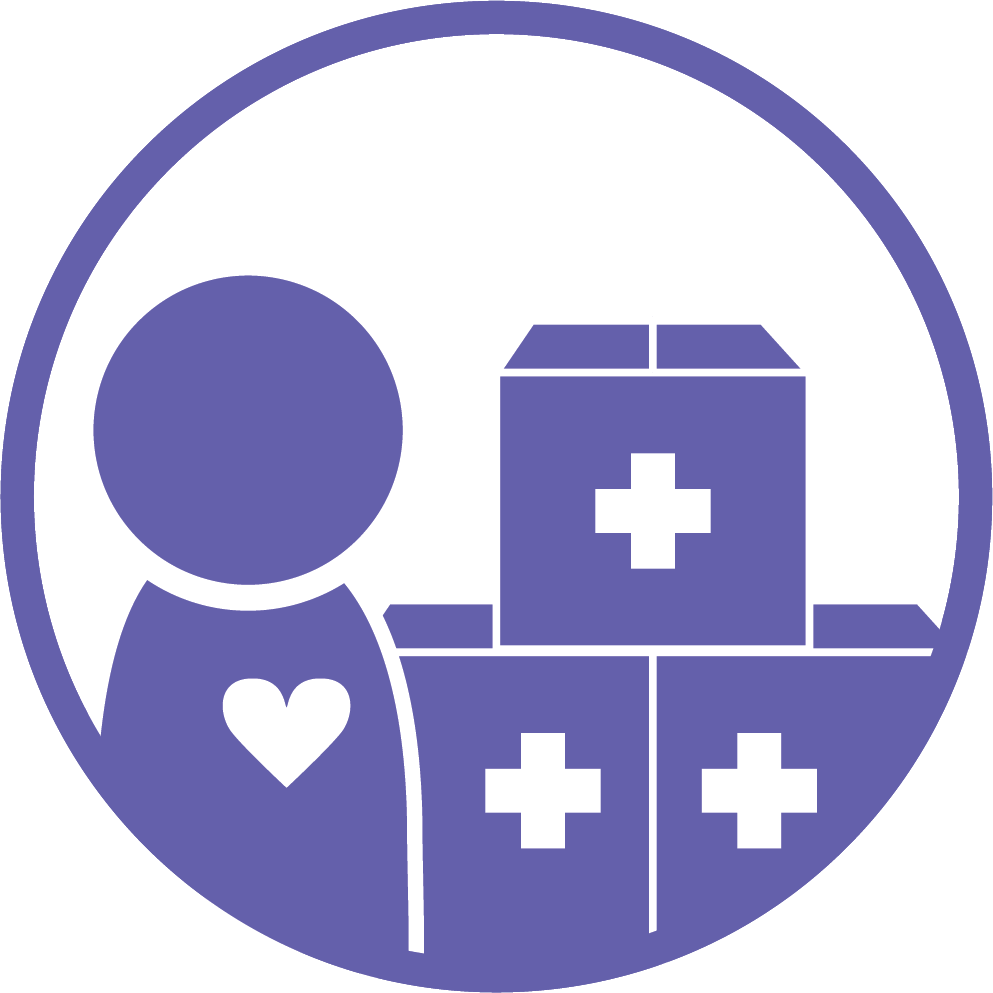 Newborn and Child Health Commodities
The subgroup held a webinar in French and English on the recently launched updated RMNCH forecasting supplement to assist program managers, service providers, and technical experts to conduct quantification of priority medicines for child health on June 28th. The supplement is now also available in French. The recording and presentation slides are available on the website.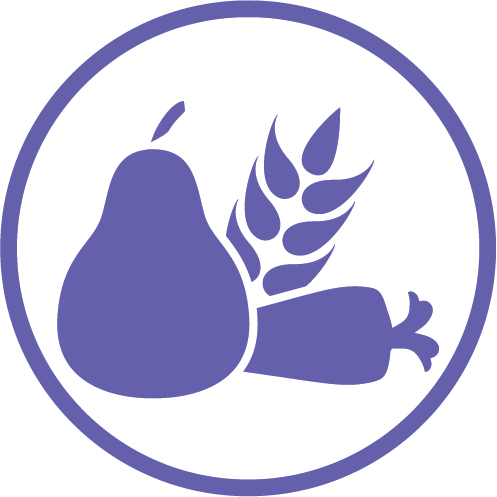 Nutrition and Child Health
The subgroup hosted a webinar on June 27th on preventing malnutrition in at-risk children, sharing ALIMA's experience with routine small-quantity lipid-based nutrient supplements (SQ-LNS) in Niger. The recording and presentation slides are available on the website.
On August 25th, the subgroup hosted another webinar in French and English to share Feed the Future Senegal Kawolor project's experience using a multisectoral approach to addressing food insecurity and undernutrition. The recording and presentation slides are available on the website.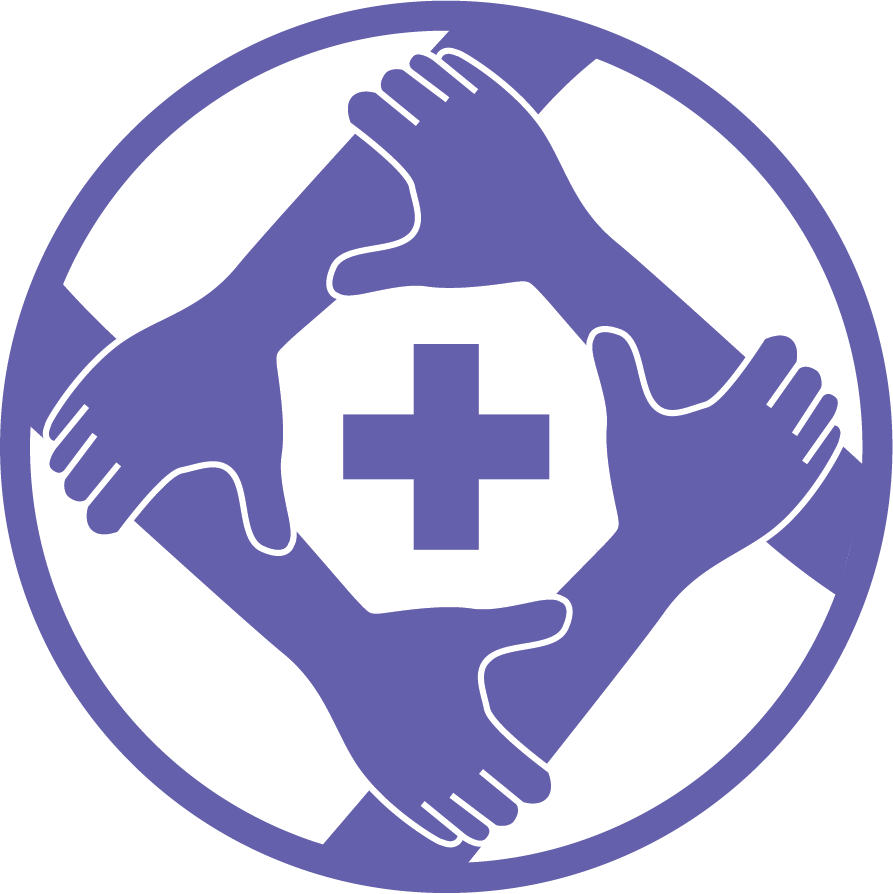 Quality of Care
The subgroup co-hosted a webinar with the Network for Improving Quality of Care for Maternal, Newborn, and Child Health to launch the new WHO Quality of Care implementation guide on September 6th. The recording and slides are available on the Network website.
The subgroup co-hosted a webinar with the Private Sector subgroup on August 23rd, sharing lessons from the Manyata project about their experience with quality improvement in private facilities in India. The recording and presentation slides are available on the website.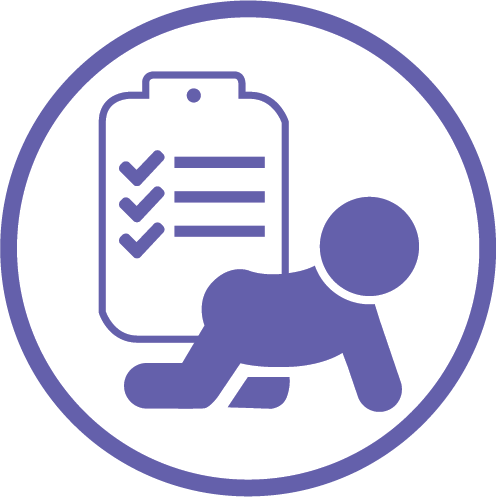 Re-imagining the Package of Care for Children
The subgroup finished its four-part series on multisectoral action for child health. The third session shared two case studies from subgroup members on reaching children, adolescents and communities in pastoral contexts, and the final session focused on governance of multisectoral coordination. The recording and presentation slides are available on the website.
The subgroup is planning another series on climate risks to child health, stay tuned for an invite!
Join individual subgroup mailing lists by completing this brief online form.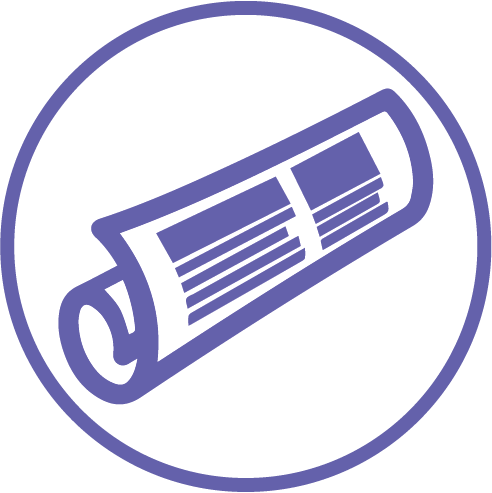 UPCOMING EVENTS
Task Force Events
October 19, 2022, 9:00am EDT [GMT-4] | Child Mortality during and after Illness in Africa and Asia | Join us for a discussion panel with the authors of the Childhood Acute Illness and Nutrition (CHAIN) Network study and partners as a first step in understanding how these findings can be used to strengthen country programs to ensure child survival. The session will inform the Child Survival Action initiative that aims to accelerate reductions in under-five mortality to reach the SDG target of 25 deaths or fewer per 1,000 live births and avert at least 10 million child deaths by 2030.
Partner Events
NEWS FROM THE NETWORK